Symptoms
WeChat status "Not available" when selecting a payment method after creating it.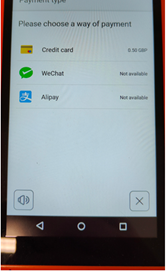 Declined: Reject reason -1
Cause
There are several things that could be causing this error.
One of them could be caused by the SIM card not connecting properly to WeChat. If we use Wi-Fi on the devices, they will work, but not with the mobile network.
Resolution
Steps to solve the issue:
1.- Go to settings
2.- Click on "More" in the "Wireless & networks" section
3.- Click on Mobile Networks
4.- Enter in "APN" (Access Point Names)".
5.- Select HAPPY MOVIL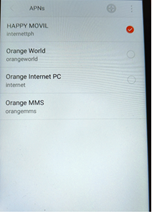 6.- Reset the device