Within the Marketing settings of PayXpress Alternative Payments we find two great features that benefit both merchant and customer alike.
Polls
The "Display poll screen" option allows the consumer to rate his or her experience after the payment is completed.
PayXpress Alternative Payments stores these customer ratings for you.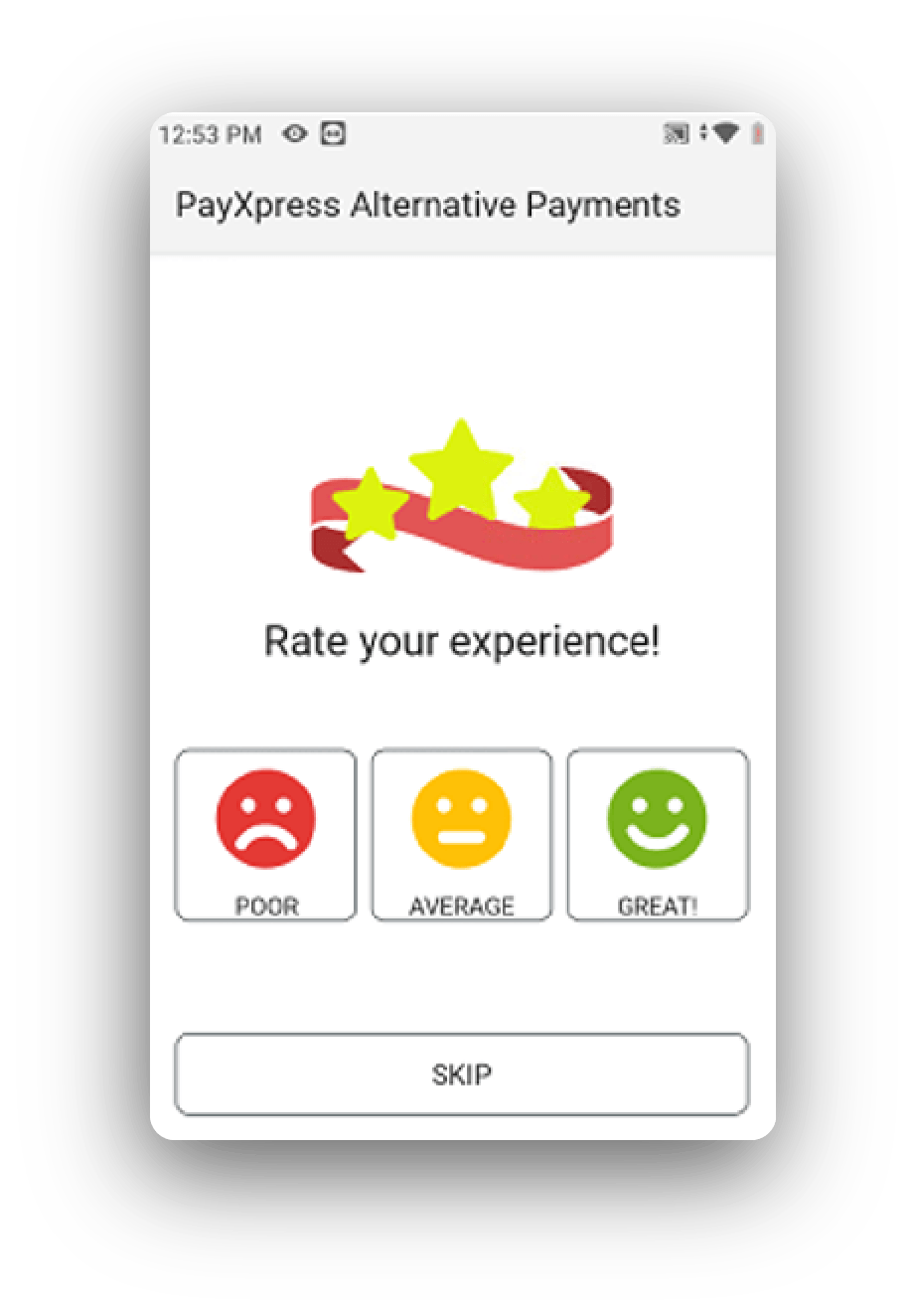 Split payments
The "Display Split payment button" option allows you to divide the total amount of the bill by a given number, letting your group of customers make smaller payments, in several steps, adding up to the total.

The system automatically displays the remaining amount after each successful partial payment.